CELESTE announces the acquisition of Oceanet-Technology Group
7 juillet 2021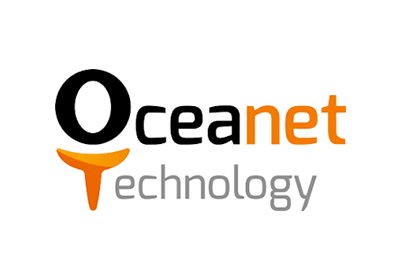 CELESTE announces the acquisition of Oceanet – Technology Group and strengthens its Cloud expertise and infrastructures
Marne-la-Vallée, 7th July 2021 – CELESTE, operator for businesses in France, announces the acquisition of Oceanet-Technology group, operator of secured cloud services and reinforces its position as Internet access and infrastructures provider. This acquisition enables the French operator to enrich its cloud offers in order to better meet the needs in terms of outsourcing and security of businesses willing to host their data withing a secured and sovereign digital space.
CELESTE broadens its Cloud expertise and infrastructures
The acquisition of Oceanet-Technology group on the 1st of July, supports the external growth strategy of CELESTE group and investments in optical fiber and the Cloud. With more than 25 years of expertise in outsourcing architecture, Oceanet-Technology, is a key player on the secured data hosting market in France and abroad.
With this acquisition, CELESTE strengthens its teams, its own Cloud Infrastructures and its culture of security. Its new premium, sovereign and eco-efficient offer, Le Cloud by CELESTE will thus benefit from additional expertise to meet professionals needs.
Oceanet-Technology which achieved a turnover of €24m in 2020 mainly provides public and private cloud offers as well as architecture, migration, disaster recovery plan, support and architectural audit services. As an ISO 27001 and Health Data Hosting certified, the company provides complete and effective solutions for the data security by leveraging its own Datacenters and its expertise in the public cloud.
« We are very pleased with the merger with the Oceanet-Technology group. Oceanet-Technology, a successful company that has been able to build a first-rate cloud outsourcing offer, both on its own private cloud infrastructures but also around the public cloud with its partnerships with the major players in the market. We will be able to support our French and Swiss customers in the migration to the cloud. By integrating the Oceanet-Technology group, we also integrate its subsidiaries: Net4All specialising in data hosting in Switzerland and NBS System as an expert in cybersecurity with extensive experience in hosting e-commerce sites » states Nicolas Aubé, President of CELESTE Groupe.

« The Oceanet-Technology group marks its 25th anniversary this year, the company was created and developed with the internet market in France alongside businesses. From the outset, we have oriented the company towards high value-added customer service to generate recurring revenue. This seemed optimal to us to ensure the security of our customers' data and to anticipate their needs. We have had a great entrepreneurial, technological and human adventure. The takeover by CELESTE gives a new ambition for the company, employees and customers », explains Pierre Voillet, CEO of Oceanet-Technology
About Oceanet-Technology:
Since 1996, Oceanet Technology has been creating, managing and securing Cloud architectures. The company operates both public and private clouds, working with its strategic partners Azure, AWS, HPE, VMware, Veeam, Sonicwall, Dell, etc. With its 6 own datacenters and holder of the ISO 27001 and Health Data Hosting certifications, Oceanet-Technology offers managed services through architecture, migration, audit, recovery plan and business continuity, and this 24/7. With two acquisitions, the Oceanet-Technology Group is made up of 3 entities, 2 of which are French, Oceanet Technology and NBS System, as well as one located in Switzerland, Net4All. This synergy enabled the group to have several areas of expertise to best respond to the challenges of the current IT market.
About CELESTE:
CELESTE is a telecom operator for businesses in France, specialised in optical fiber and innovative and eco-friendly network solutions. Created in 2001, the company provides Internet Access, sites interconnexion and telephony services to SMEs, large firms as well as public institutions. The telecom operator serves more than 12 000 clients' sites. CELESTE has ownership of its national network of more than 8500 km of optical fiber deployed in France and provides data hosting solutions within its datacenters Marilyn et Fil d'Ariane (ISO 27001 and Health Data Hosting certified- HDS). The telecom operator is also present in Switzerland through its subsidiary company VTX Telecom.
More information : www.celeste.fr / eligibilite.celeste.fr