MPLS VS SD-WAN: What are the differences?
23 août 2022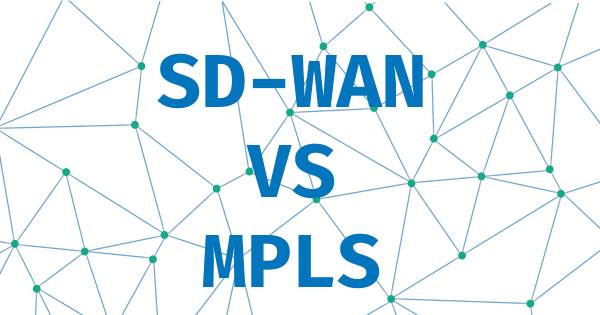 Do you really have to choose between the MPLS or SD-WAN technology?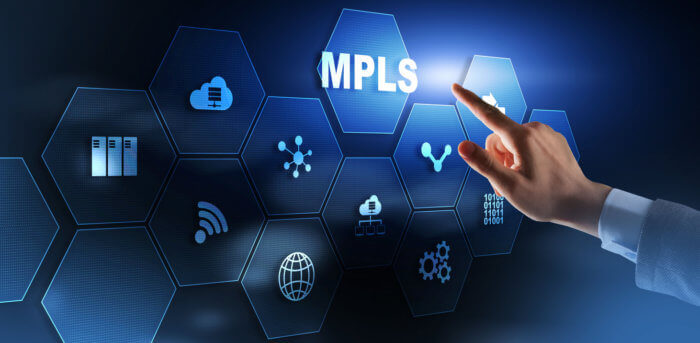 SD-WAN is an innovative technology designed for optimizing the network of your company by using a software.
The digital revolution has led to the emergence of new innovative technologies, especially for businesses! Among them is the SD-WAN! Popularly referred to as the successor to the traditional MPLS (Multi-Protocol Label Switching) network, the 'Software-Defined Wide Area Network » aims to de-saturate an overloaded network and to fluidify access to all the remote sites, national or international, interconnected to the corporate network. But what are the differences between MPLS and SD-WAN? Which technology should you choose for your enterprise? Find out in this article!
Private Network vs Public Network
The traditional MPLS network is based on the private network controlled from end to end by a single operator. It takes only one direct access from the customer's enterprise to the Internet Service Provider's (ISP) network. Although it is considered a secured technology, it is limited in terms of bandwidth and data flow prioritization. It relies on a single technology and also offers Guaranteed Recovery Time (GRT) in the event of a technical failure.
On the other hand, SD-WAN uses a public Internet network and relies on all types of technologies (FTTO, FTTH, ADSL/SDSL, 4G/5G) from which it is possible to create an overlay network. This also allows the implementation of an application-based control of all WAN accesses connected to the corporate network.
Optimized connectivity at low cost
The added value of the SD-WAN is that it largely answers the most frequent problem of professionals: connectivity! Indeed, with an SD-WAN solution, the corporate network is no longer saturated because the software intelligently guides the data packets to the fastest available access to the customer site. With this centralized network management, the customer has better connectivity and high Internet availability to perform his business activities. And because SD-WAN leverages existing multi-operator and multi-technology links, it represents a cost savings over operational implementation. As a result, it becomes more economical over time.
However, MPLS is older and more expensive to maintain; its private network with limited access was suitable for enterprises until now! But with the explosion of the cloud and all the associated SAAS, PAAS, IAAS services, MPLS is no longer able to meet the criticality of business needs. Moreover, unlike MPLS, SD-WAN does not limit you to a single operator! Depending on your budget and the location of your sites, you can choose multiple Internet links from different carriers.
Two different yet complementary technologies
However, even though SD-WAN is considered as the successor to MPLS, it turns out that these two technologies do not have to be substitutes! They are complementary. This means that SD-WAN can be layered on top of an MPLS infrastructure. In fact, hybridization between MPLS and SD-WAN is possible while considering a complete migration to SD-WAN.
However, for multi-site companies, it is still advisable to opt for SD-WAN. It brings flexibility and performance to the enterprise network and offers a backup solution if one of the accesses is no longer operational. The switchover will be done automatically by the application towards an available and faster Internet traffic so that you can resume your activities as soon as possible!
If you are interested in subscribing to an SD-WAN or MPLS solution, we will be pleased to give you more details!
About CELESTE:
CELESTE is a telecom operator for businesses in France, specialised in optical fiber and innovative and eco-friendly network solutions. Created in 2001, the company provides Internet Access, sites interconnexion and telephony services to SMEs, large firms as well as public institutions. The telecom operator serves more than 16 000 clients' sites. CELESTE has ownership of its national network of more than 10 000 km of optical fiber deployed in France and provides data hosting and cloud solutions within its datacenters Marilyn and Fil d'Ariane. The telecom operator is also present in Switzerland through its subsidiary company VTX Telecom.
More information: www.celeste.fr
Découvrez nos solutions sur mesure pour booster votre performance et votre activité selon votre typologie d'entreprise