An express optic fiber for a political figure
29 avril 2022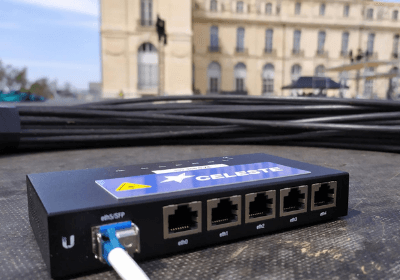 Optic fiber delivery : record time for our teams !
Our teams outdid themselves in order to meet Leonix Events' request for a temporary optic fiber connection. Our mission was to equip this customer located at 500m from our own fiber network, to the Palais du Pharo, in Marseille, for an event hosted by a political figure. This project required a synergy of our different units to achieve an express delivery due to the urgency of the demand.
Race against the clock for the pulling of 500m of fiber
Our teams carried out the steps of a fiber connection project in a very short time. Part of the work was carried out in the evening with on-site monitoring made possible by our Works Manager (CELESTE Fibre). An exceptional case and a real challenge for our experts.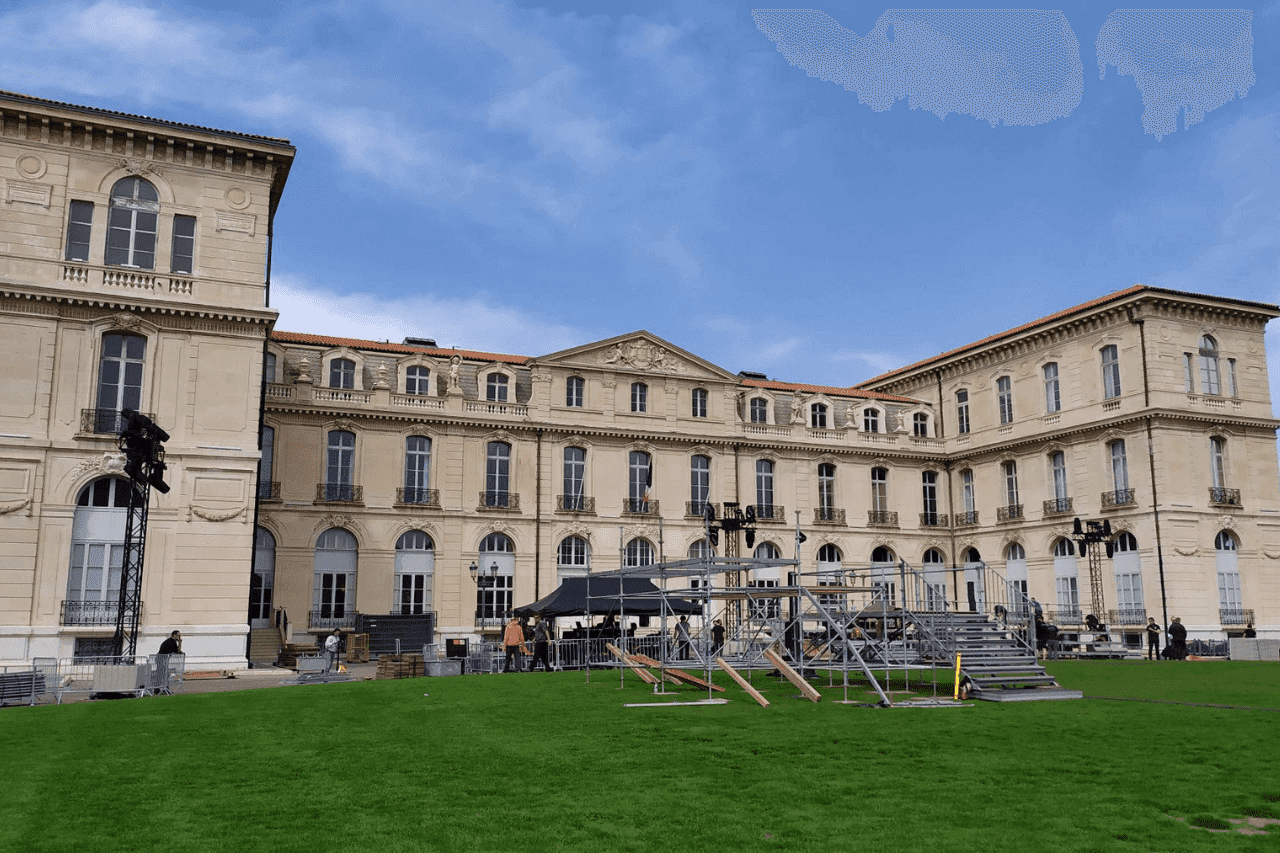 Organisation, reactivity and synergy of CELESTE teams​

Different teams intervened for the delivery of the temporary internet access :
The DIVOP unit (Operator Division)
Through our DIVOP unit (CELESTE Wholesale), we offer the quality and high availability of our Very High Speed network to telecom operators.
The request of our client Leonix Events was first received and processed by our DIVOP sales representative. Before the vetting of a project, it is essential to consult with the production teams for the delivery of the fiber. These teams are part of the CELESTE Fibre and Operations units.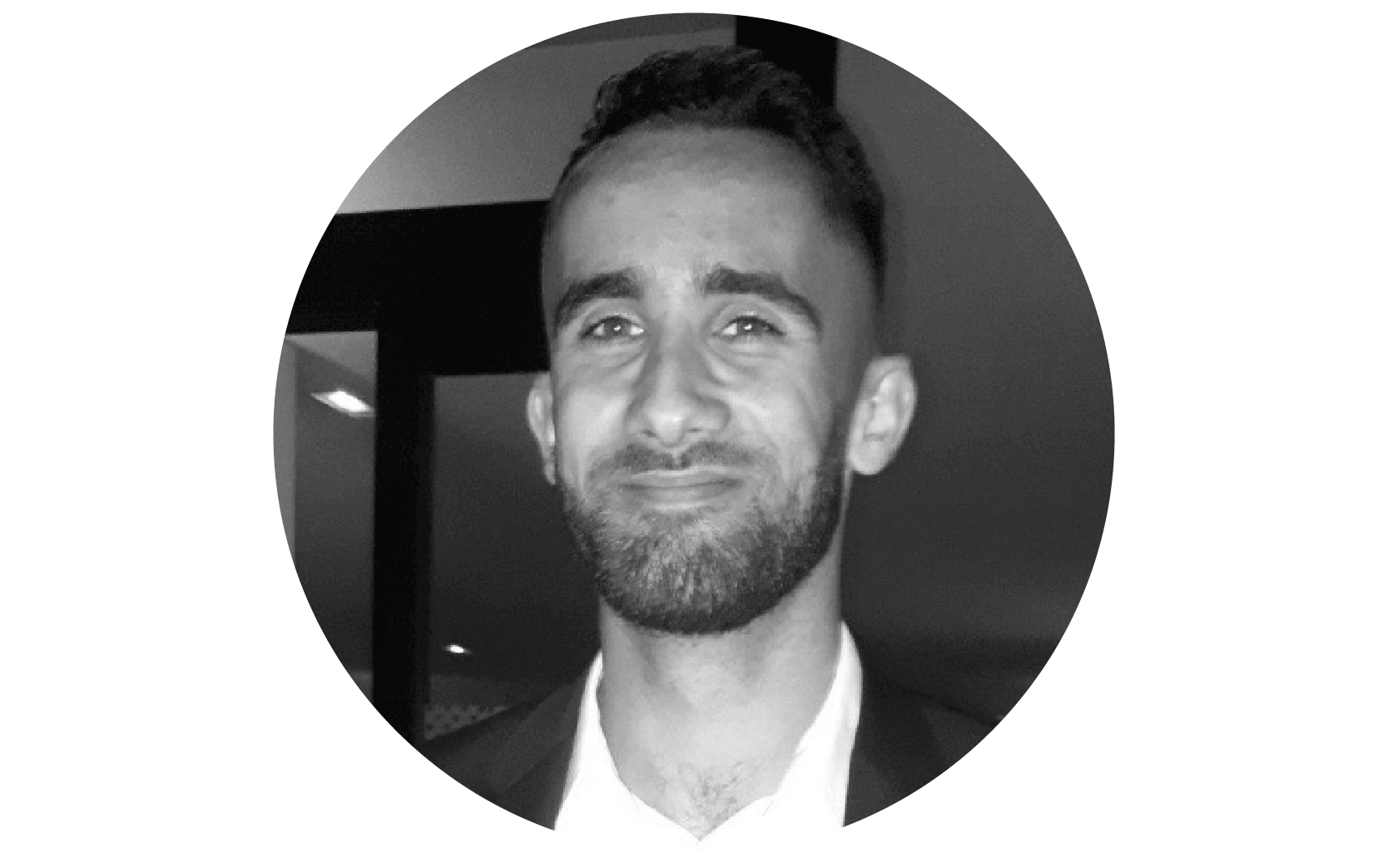 Rémy Blanès, Commercial Assistant DIVOP
« I received a call from my client asking me to deliver a fiber for one of their strategic customers. Despite the urgency, my management authorised me to respond favourably and mobilise the necessary internal resources. All this was made possible by the trust of our client Leonix Events and the professionalism of our teams. »
The key teams for the production of CELESTE fiber solution

Before deploying the fiber, 
it is necessary to first design the optic route (ROP). This step is essential to identify the scope of work required. This information will then make it possible to define, for example: on how many meters to pull the fiber, what will be the path to the customer's site or what are the resources needed to deliver the project. CELESTE having its own design office, the optical route (ROP) was created by our designer.
Cyril Cros, Director CELESTE Fibre
« We quickly identified the people involved to deliver the fiber to the customer in record time. We held a few work meetings and activated the right resources at the right time to produce the whole thing : optical route, pop port, garter, cable pulling, welds, router (cpe), delivery document and production launch. This is a success for our client and a new record at CELESTE for a customer connection project. That's what being professional is all about !  »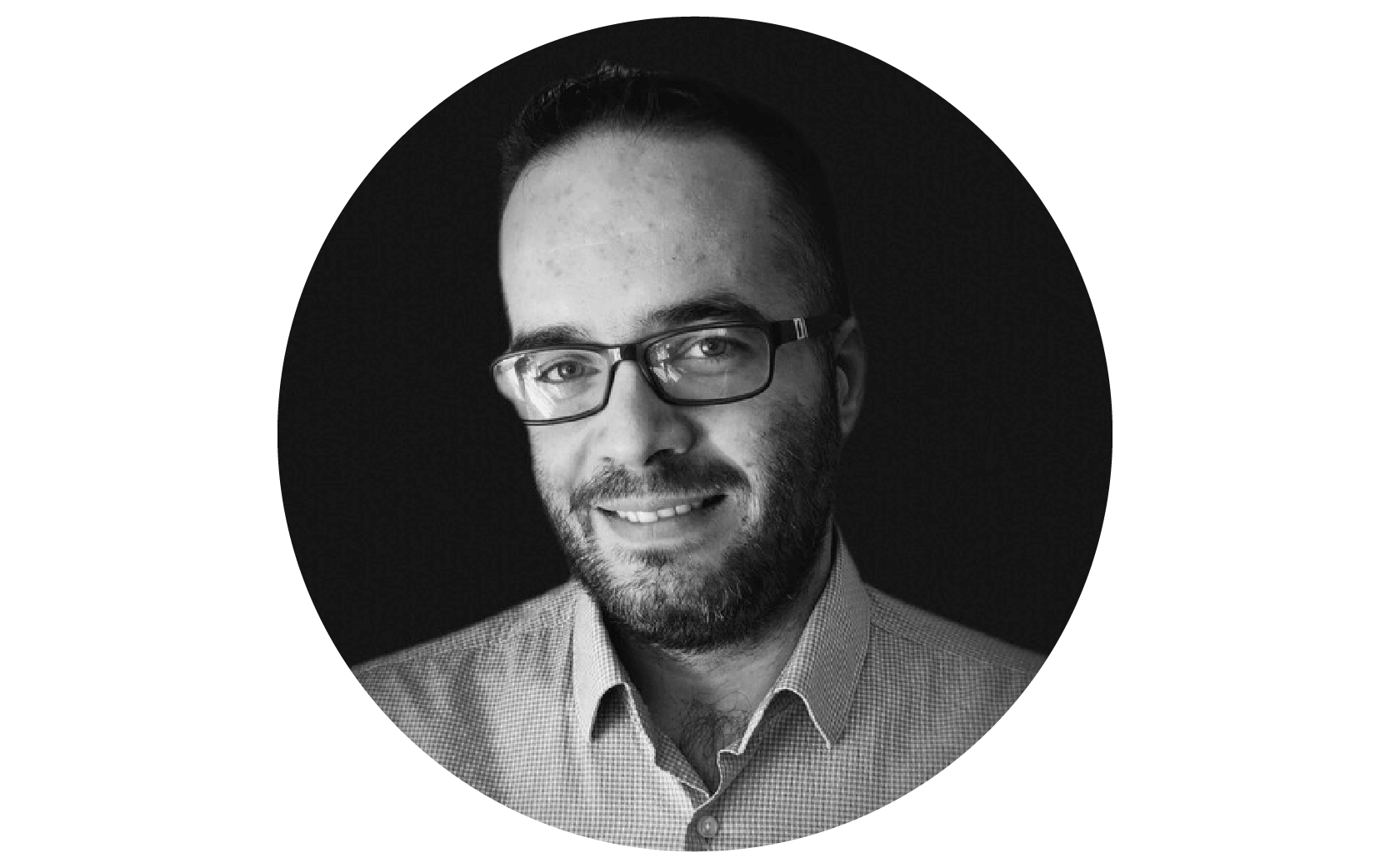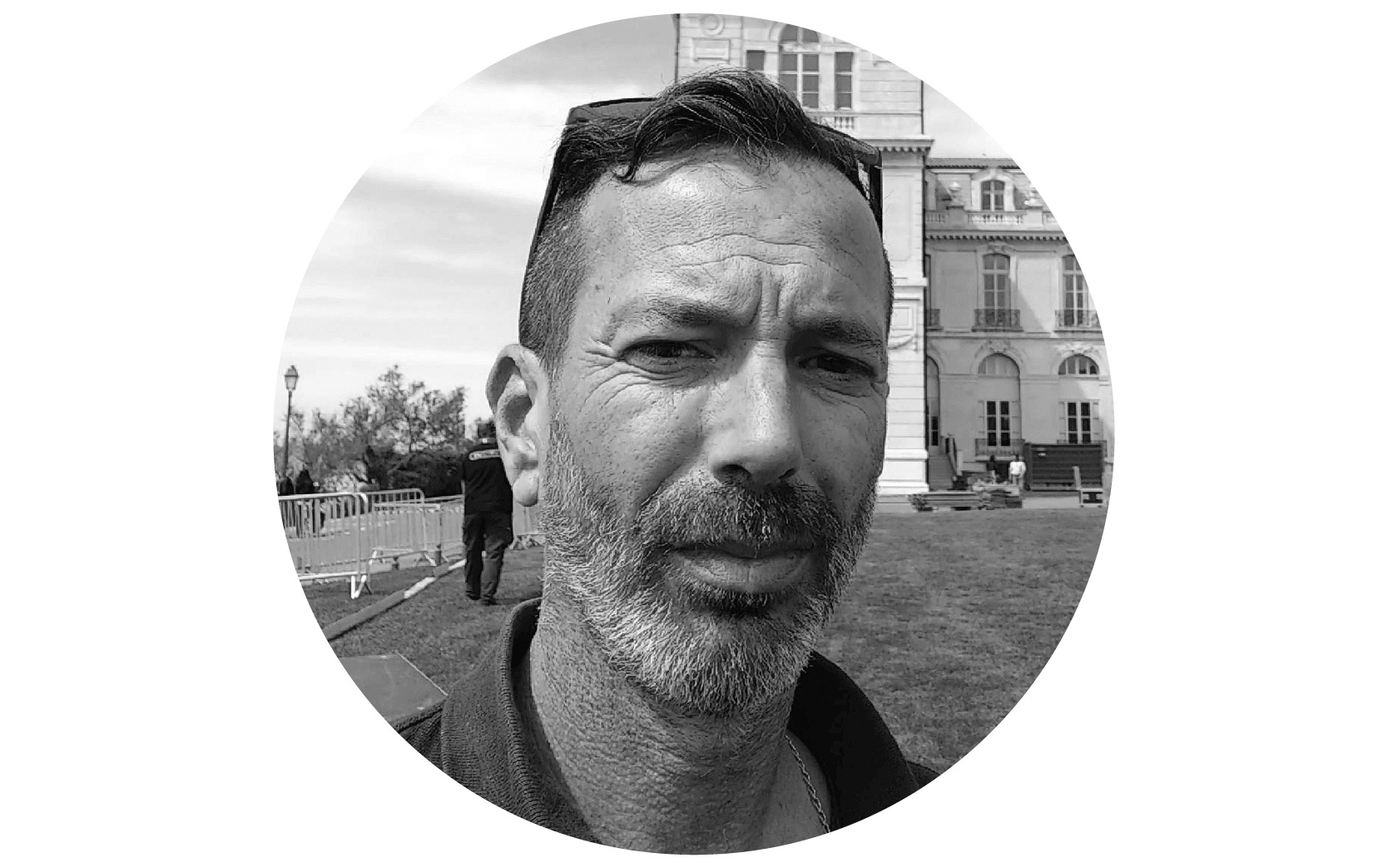 Stéphan Boissiere, Construction Manager
« As a construction manager, my role was to follow up on site at the Palais du Pharo and make sure there were no blocking points during the deployment. Delivering fiber in such a short time is usually difficult to achieve because it requires the intervention of different teams, from the design office to production. In this case, the conditions were favourable. We wouldn't have been able to deliver the fiber to the customer if all the teams hadn't played along. »
The Operations unit  
Our Operations unit is responsible for the stages of production and ensuring their smooth running. Our experts also carry out the configuration of the equipment. For the delivery of the optical fiber for our customer Leonix Events, this team carried out the configuration of the router in express.
Temporary optic fiber : Leonix Events, a satisfied client !
Leonix Events est opérateur télécom spécialisé dans la mise à disposition d'accès internet temporaire pour les projets évènementiels. Ce client nous a choisi et a fait confiance à la fibre CELESTE pour l'évènement d'une personnalité politique.
Fouad Nahas, General Manager of Leonix Events
« We immediately contacted Rémy as soon as the meeting venue was communicated to us by our client. We knew that CELESTE was deploying fiber massively in Marseille during this period. It was quite a challenge due to the delivery time ! Once the conduct of operations and the identification of the various interlocutors was established, the project could begin ! We were able to follow each step of the deployment live, which allowed us to communicate throughout with the end customer until delivery. Thanks to the different teams of CELESTE for being able to adapt to our requirements. »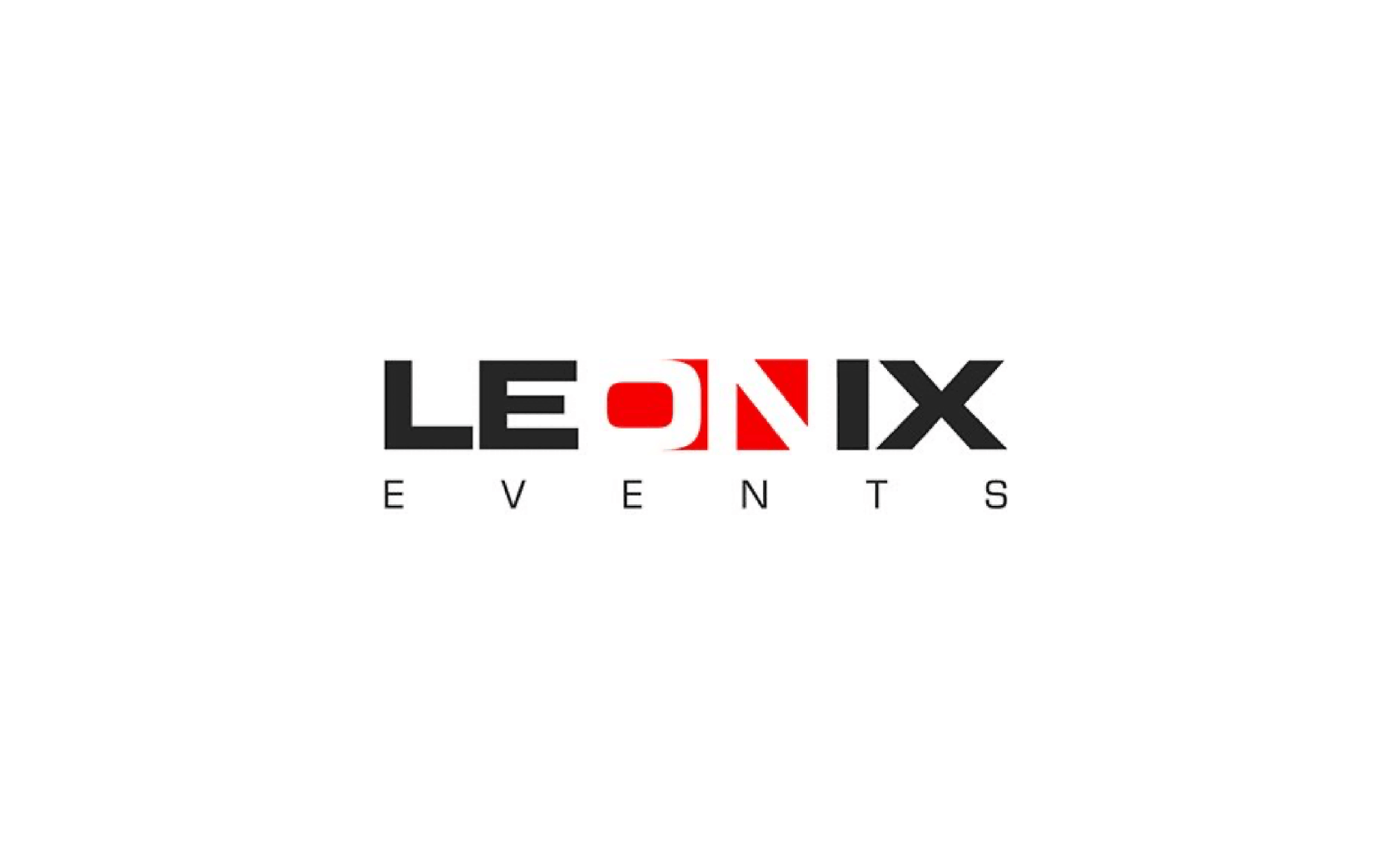 Our teams stood out in terms of responsiveness to deliver fiber to Leonix Events in a very short time. The satisfaction of our client reinforces this collective effort and the work of our experts in charge of this project.
About CELESTE:
CELESTE is a telecom operator for businesses in France, specialised in optical fiber and innovative and eco-friendly network solutions. Created in 2001, the company provides Internet Access, sites interconnexion and telephony services to SMEs, large firms as well as public institutions. The telecom operator serves more than 16 000 clients' sites. CELESTE has ownership of its national network of more than 10 000 km of optical fiber deployed in France and provides data hosting and cloud solutions within its datacenters Marilyn and Fil d'Ariane. The telecom operator is also present in Switzerland through its subsidiary company VTX Telecom.
More information: www.celeste.fr
Découvrez nos derniers articles de cette catégorie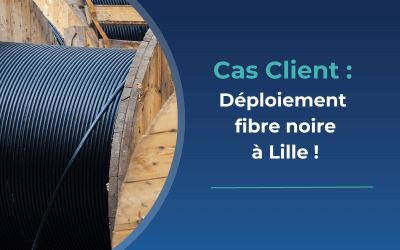 Interconnexion en fibre optique noire :  Découvrez notre projet client  La fibre optique...
lire plus
Changer d'opérateur Internet pro : des équipes dédiées pour vousaccompagner lors de la transition....
lire plus
Hauts-de-France : déploiement fibre optiqueréalisé dans le nord  Nous ne raccordons pas...
lire plus