CELESTE 5G offer, an ally for your fiber or copper network connection!
10 mars 2022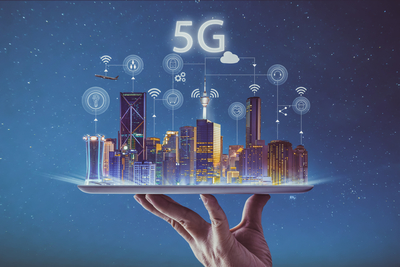 Business Internet connection: fiber connection replaced by 5G?
5G technology is considered as the latest key evolution in the new era of telecom industry. Being the 5th generation of mobile networks, it is equipped with enhanced features that best meet high availability and data-intensive needs of companies. Just like 4G, it is designed to improve communication and provide a wider selection of products to clients, besides fiber and xDSL technologies. But in the long run, will 5G replace fiber or copper network connections in businesses ?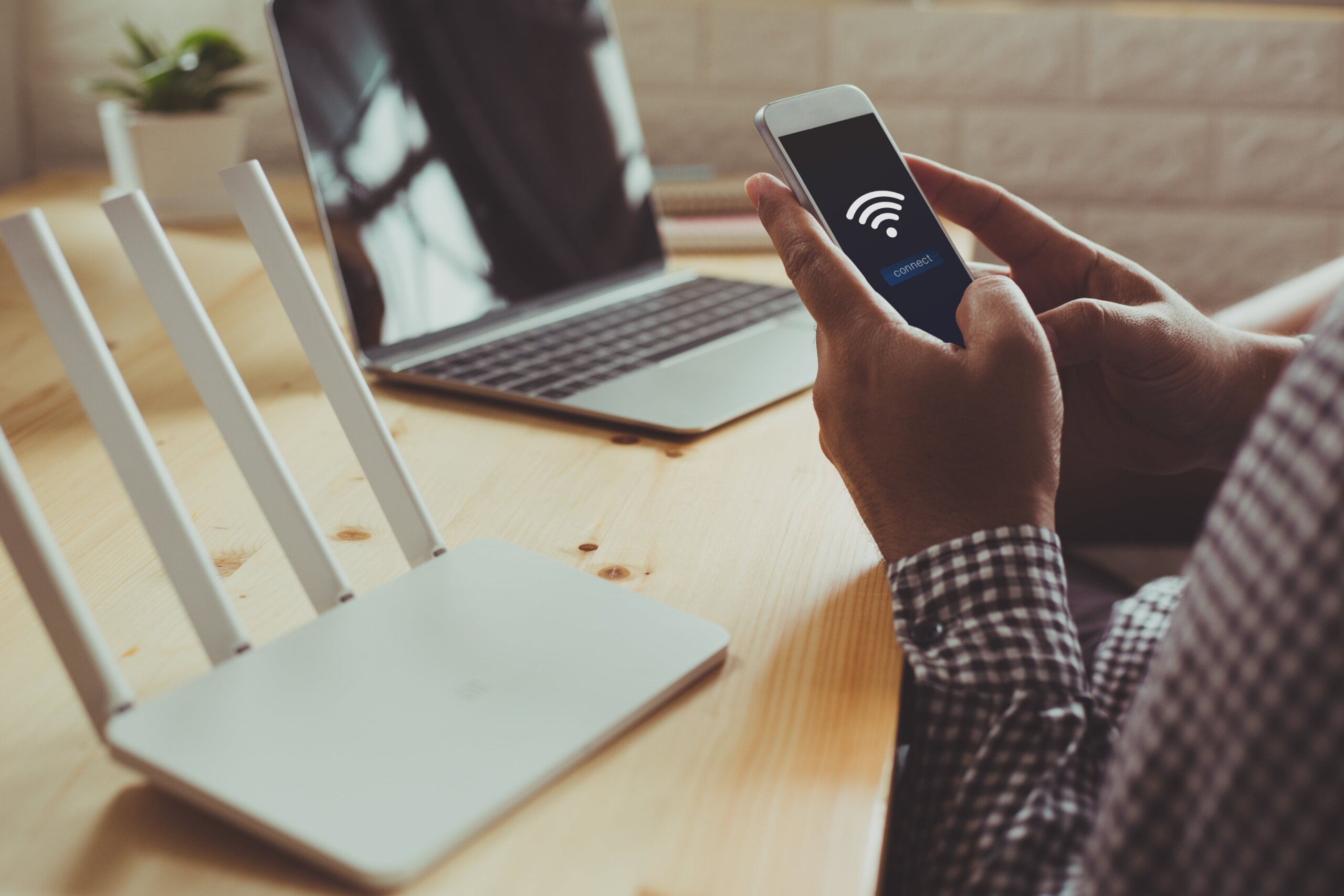 5G has potentials as promising as those of fiber optic network.
5G : available as a main, temporary and backup connection
Indeed, Internet access is no longer limited to optical fiber and copper cables for companies that require high connectivity to meet their evolving professional needs. Even though fiber Internet is considered as a highly advanced technology, followed by xDSL connections, some regions are still not eligible to these Internet solutions.
If such restrictions are affecting your business, choosing a 5G solution with higher capacity than 4G, would be a better option to help you face the challenges specific to your sector of activity. As part of mobile telephony technology, 5G aims at adapting to the exponential increase in data usage and thus avoid saturation of the network. Being faster, smoother, responsive and ultra-connected, 5G is available as a main, temporary or back-up connection with high availability. Optical fibers and 5G have more or less similar features!
Fiber – like technology
5G network is currently being deployed in major cities in France. With such promising efficiency and its ability to provide Very High Speed, the telecom sectors, ARCEP and mobile network experts are already comparing it with fiber, which is considered as the most advanced Internet connection technology so far. With its high responsivity, it will be able to connect more objects to the Internet in the future, without saturating the network, making virtual reality and augmented reality a new digital norm.
Fiber vs 5G: an ally more than a threat ?
Rather than a threat to optical fiber, experts see 5G mobile network as a major ally and a complementary solution to respond even more effectively to increasing bandwidths, data and speed demand. While fiber is recommended for enclosed premises such as companies for a better stability with symmetrical and guaranteed speeds, 5G would be more appropriate for outdoor connection needs.
As a matter of fact, 5G usages more specifically apply to connecting cars, tablets, robotic machinery, smart cities amongst others, in Very High Speed. However, it can be quite difficult to guarantee a minimum speed and to assess the factors that could impact 5G connection. Its advanced features and ecological impact still being assessed by experts, the optimal capacity of the 5G will be known only when its deployment is finalized over the French territory. So, fiber Internet network and 5G are two complementary technologies that can meet the connectivity needs of companies and institutions.
The 5G Back-up: a flexible connection that enhance mobility
Telecom operators advise companies using optical fiber as their main connection, to choose a 5G backup solution for an optimized Internet network availability in case of a technical failure or Internet blackout. 5G being an outdoor technology, it is highly recommended for business trips (roadshows, exhibitions, events, business activities) where an Internet connection is required.
⇒ Learn more about CELESTE 4G/5G connections:
⇒ FR version of the press release
About CELESTE:
CELESTE is a telecom operator for businesses in France, specialised in optical fiber and innovative and eco-friendly network solutions. Created in 2001, the company provides Internet Access, sites interconnexion and telephony services to SMEs, large firms as well as public institutions. The telecom operator serves more than 16 000 clients' sites. CELESTE has ownership of its national network of more than 10 000 km of optical fiber deployed in France and provides data hosting and cloud solutions within its datacenters Marilyn and Fil d'Ariane. The telecom operator is also present in Switzerland through its subsidiary company VTX Telecom.
More information: www.celeste.fr
Découvrez nos derniers articles de cette catégorie
La révolution numérique engage les entreprises dans une synergie de plus en plus forte avec leurs...
lire plus
ITK a choisi l'agence Loire-Atlantique de CELESTE pour déployer leur solution SaaS sur le...
lire plus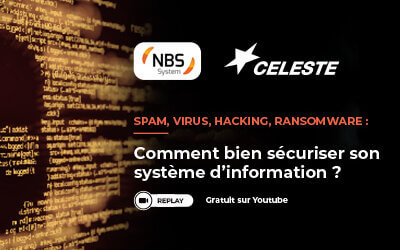 Spam, Virus, Hacking, Ransomware : Comment sécuriser son système d'information ? Grâce à replay de...
lire plus
Découvrez nos solutions sur mesure pour booster votre performance et votre activité selon votre typologie d'entreprise